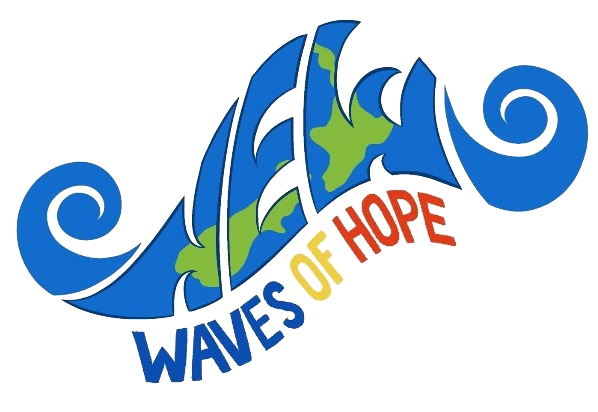 In November, we commemorated the 90th anniversary of Soka Gakkai's founding. To mark this milestone, and aiming towards the centennial of Soka, we hosted an all-inclusive New Waves of Hope celebration for ALL SGINZ members and friends by Zoom across 3 locations – South Island – Sat November 7th: 2pm, Auckland – Sun November 15th: 10am, and Wellington – Sun November 15th: 3pm.
In these turbulent times, there will almost certainly be many friends, colleagues, family members, or even acquaintances who need someone like you! Join us in reaching out to them so that we may be able to ignite the flame of hope in their hearts.
VIEW
SOUTH ISLAND
AUCKLAND
WELLINGTON
CONNECT
Instagram: @wavesofhopenz #createthewave2020 #newwavesofhope
SIGNIFICANCE
New Waves of Hope is a movement driven by the young capable successors of the world, that will shape our future and spread hope across the globe from Aotearoa, the centre of the water hemisphere.
Like a wave that radiates from the depths of our lives. From heart to heart, based on the interconnectedness of life each of us can break through in our current circumstances based on the teachings of buddhist humanism.
With this kind of hope we forge an indomitable spirit and each of us can overcome whatever we are facing. Waves are always rising, collectively we are interconnected, from the depths of our lives, and digitally, we ride these waves together, higher and higher.
This is a new beginning, new waves will come from people all around us, building this momentum of hope. Forging this collective spirit and protecting each other we gather momentum, become more capable, filled with hope imparting joy to others.
The oceans connect every single person in the world with limitless pathways between each continent. In the same way limitless digital pathways connect us all like never before.
We are a new generation. We are the New Normal. We are creating the future now.
FINAL WORD
Spring is here, so let's determine to refresh our spirit each day and move forward, even one step, with a cheerful heart!
Ikeda Sensei: "In both life and society, it is in times of great crisis that we can bring forth tremendous inner strength and open the way to a new age. Our successors, global citizens of Soka, who embody the principle of "from the indigo, an even deeper blue," are a Mount Sumeru of courage, unflinching amid even the fiercest storms. They are the sun and moon of wisdom illuminating the darkness of all suffering. They are a great ocean of friendship connecting humanity across all barriers. All the Buddhas and heavenly deities throughout the universe will surely protect them. Now is the time to make the sun of the vow of young Bodhisattvas of the Earth shine even more brightly with the light of time without beginning and usher in a dawn of hope for a new age of global civilisation!"
Thank you so much for all your efforts and warmest regards,
SGINZ New Waves of Hope National Youth Committee
Yuzuru, Tomo, Steve, Soumya, Satomi, Odair, Jean, Javier, Fernanda